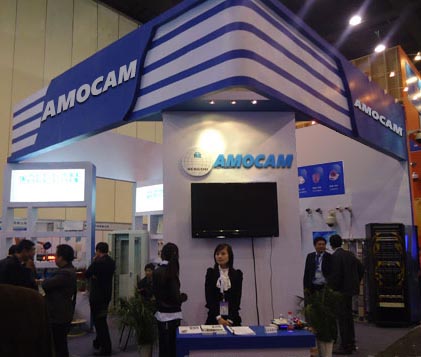 AMOCAM Technology Company is a high and new technology enterprise integrating R&D, manufacturing and sales of Video Door Phone systems, CCTV Security Systems, Smart Home Systems, Pipe Inspection System and Underwater Fishing System.
By strict management, strong manufacturing ability, good design and high quality output, we are able to attain ISO9001:2000, CE, RoHS, CCCs certificate.
With decades of years hard working, we have built up a worldwide recognized brand "AMOCAM" in security industry. Our products such as Video Door Phone series, Pipe Inspection series and Underwater Fishing series and CCTV System series are exporting in large quantity to overseas market all over the world, and we have built up long term and tight cooperation with dealers as well as overseas manufactures and distributors.
We provide OEM and ODM services. We are proud to be the selected supplier in security products for Europe, Americas, Middle East, S.E. Asia and Australia etc.
With advanced and strict management system for production and quality, we are always satisfy our customers with quality products and professional services. As the leading supplier in security industry, that contributing in research, product development, as well as product control. This ensure that we can supply to customers in huge quantity of various models our in stable functions and good performance.
The business remains at the forefront of innovative surveillance and monitoring technology with recent new product developments including state-of-the-art professional-quality CCTV recording systems and cameras, such as 4K, 4 and 3 Megapixel digital HD, pipe inspection system 20-50 meter, 1000TVL camera, wireless display and 0-360 degree all direction view,Cold-resistant, waterproof and pull-resistant cables underwater fishing system....etc.
AMOCAM is always looking for sincere and mutual cooperation with customers all over the world. Know more about our company and our products. Your specification and suggestions are always welcome, please do not hesitate to contact us!